Ongoing Projects
B37T (ANR JCJC 2022)
The Bipolar Bayesian Brain at 7T: Mood disturbances in bipolar disorder studied with ultra-high field MRI
Bipolar disorder (BD) is a chronic mood disorder characterized by emotional hyperresponsiveness during acute periods (i.e., mania and depression), as well as during periods of remission (i.e., euthymia). Current neurocognitive models suggest that lack of cognitive control may be responsible for these symptoms, but do not explain the recurrence of mood cycles in BD. The objective of this project is to clarify the cognitive mechanisms responsible for extreme mood variations in BD and to identify the underlying cerebral correlate. We assume that patients with BD would exhibit an early perceptual bias when processing emotions, that would also be congruent with their mood. On the one hand, regardless of their mood, patients would tend to "over-predict" emotions, leading to "top-down" prediction errors and abnormal connectivity between the amygdala, the orbito-frontal cortex, and the visual system. On the other hand, the valence of this expectation bias would depend on their mood state and would be underpinned by an imbalance of connectivity between the amygdala, the hippocampus, and the nucleus accumbens. We will use ultra-high field MRI (7 Tesla) which, thanks to a very high spatial resolution and a very high signal-to-noise ratio, will allow us to precisely measure the connectivity of these regions. We will employ a dimensional approach, including 60 patients in different mood states: euthymic, depressed, or hypomanic, as well as 30 healthy controls. We will use ecological momentary assessment (EMA) to characterize as precisely as possible the mood of the patients at the time of the MRI scan. From the theoretical perspective, this project will contribute to the modeling of the neurocognitive processes involved in the regulation of mood. From a clinical and societal perspective, it will help to improve the diagnosis of mood disorders and will open new perspectives for the treatment of patients with BD.
NEUROFEED-BD (PHRC National 2018 n°333)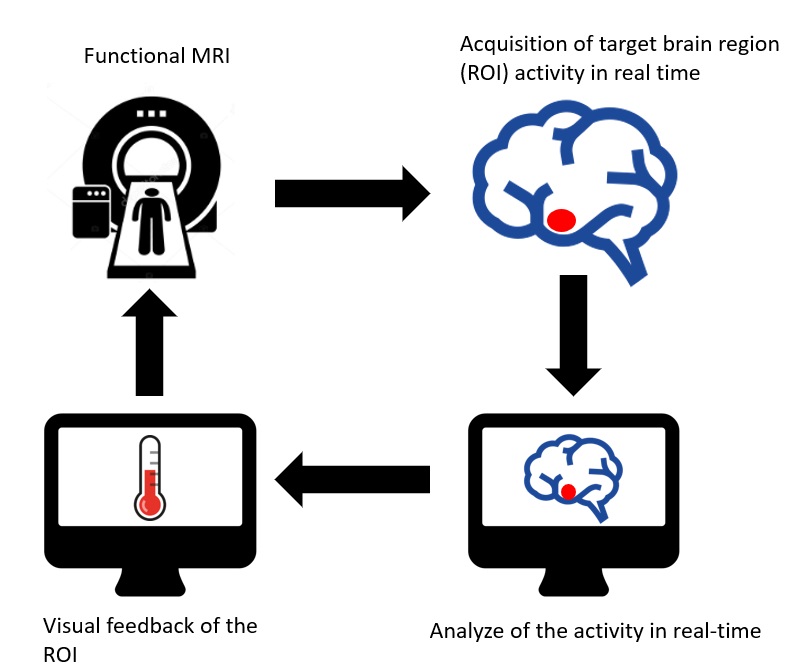 Real-time fMRI neurofeedback as treatment for inter-critical mood symptoms in bipolar disorder: a randomized controlled trial
This multicentrer national study aims at assessing the efficacy of 3-weeks neurofeedback training with real-time fMRI on the treatment of residual mood symptoms in patients with BD. I am leading this study with Pr. J. Houneou.
Check out my video presentation of the project during the french neurofeedback congress (Bordeaux, 2019) here (in French).
ENIGMA BD-DTI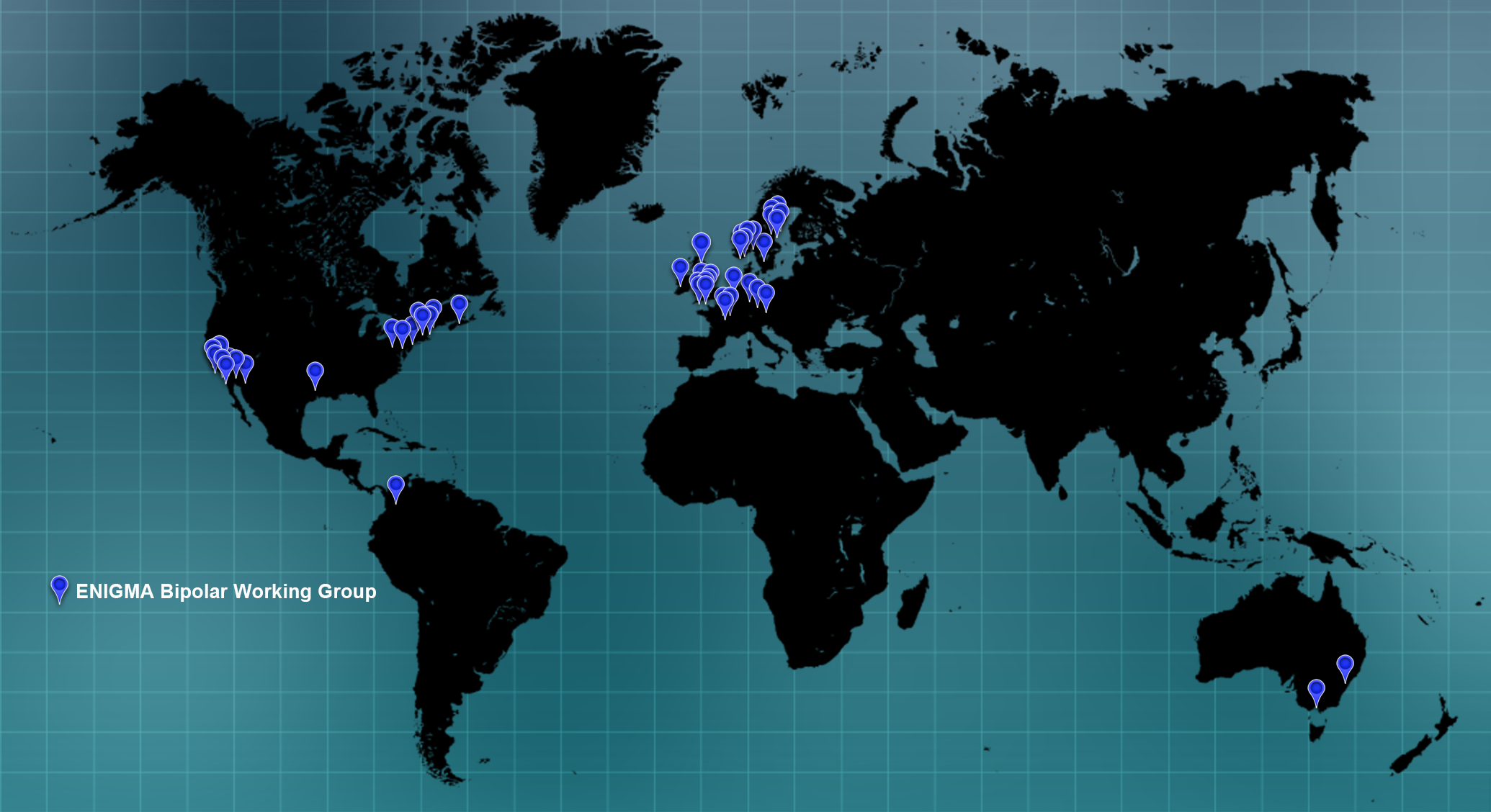 Check out my interview about the project here
Head of the Bipolar-DTI project: Prof. Josselin Houenou (Neurospin, CEA Paris-Saclay; APHP-Hopital Henri-Mondor, Créteil)
In this multi-center international study, conducted under the umbrella of the ENIGMA consortium, I am working with DTI data from about 3000 subjects (half patients with bipolar disorder, half controls) from 26 cohorts, thus constituting the largest DTI database of bipolar patients known today. My goal is to identify reliably and reproducibly, with the use of machine learning algorythms, white matter microstructural abnormalities that could characterize these patients.
The ReSource Project

Head: Prof. Dr. Tania Singer (MPI, Leipzig, Germany)
The ReSource project is a large-scale longitudinal study on meditation-based mental training. The goal of this 11-month program is to cultivate compassion, gratitude, motivation pro-social, etc. but also to improve subjective well-being and health through different mental training modules (3 months each). The "Presence" module focuses on attention training and interoceptive awareness. The "Affect" module aims to strengthen compassion and gratitude towards others as well as to improve the management of difficult emotions through the training of socio-emotional skills. The objective of the module "Perspective" is to train the socio-cognitive skills, such as theory of mind and metacognitive capacities.
The purpose of my work in this project are i) to evaluate change in emotional reactivity and its associated cerebral network after the overall ReSource program as well as the differential effect the 3 modules; ii) to evaluate change in mindwandering content after these training with an experience sampling paradigm.
BIPED
Head: Prof. Mircea Polosan (CHU/GIN, Grenoble, France)
Description: The BiPed project is my PhD project. The objectives of this project were, first, to identify brain abnormalities underlying emotional and cognitive disorders in bipolar disorders, and second, to identify how psychoeducation, a specific and structured psychosocial intervention, can modulate these brain abnormalities.
Publications : Favre et al., 2016, Psychotherapy and Psychosomatics; Favre et al., 2015, PloS One; Favre et al., 2014, JAD; Favre et al., 2013, Psych. Res.: Neuroimaging.
MAGTOC
Head: Prof. Mircea Polosan (CHU/GIN, Grenoble, France)
Description: This clinical study aims to evaluate the effectiveness of transcranial magnetic stimulation (TMS) in the treatment of obsessive-compulsive disorder (OCD). The originality of this study lies in the choice of the target region, which is determined individually by an fMRI task measuring motor impulsivity: the "Stop Signal Task" (SST).
FOVEA
Head: Rebecca Shankland (LIP/UGA, Grenoble, France)
Description: This project focuses on the effects of the mindfulness meditation FOVEA program on i) low-level emotional visual perception (by manipulating the spatial frequency of images) and ii) on eating behaviors, food impulsivity in particular.